Vivai Piante Bal di ALESSANDRO E LUIGI BESSI
Alessandro and Luigi Bessi's VivaiPiante Bal is a well-known plant nursery in the Pistoia area and it has been working in this field for many years. The business was created in 1960 by entrepreneur Luigi Bessi. After a journey of continuous growth, it reached a complete renewal in 2012 when Luigi's son, Alessandro, entered the business. Read more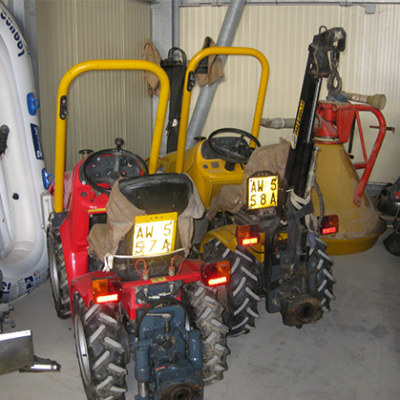 ANTONIO B.
I contacted VivaiPiante Bal to buy various species of wholesale plants for events at my restaurant's garden. At the nursery, I found an expert and competent staff that followed me throughout the purchase, giving me all the information on the irrigation and fertilization methods required for every plant species, to always keep the plants in good health. Great service.
LUCA M.
VivaiPiante Bal has dealt with realising the park for the new housing development managed by my construction company. A professional staff has designed the park while keeping in mind the characteristic of the environment to offer a personalised service and to find the best solution to give importance to the residents' wellbeing. Great service.
MARIO R.
I went to VivaiPiante to buy plants for my garden. I found a well-stocked nursery and an expert and competent staff, completely available to their customers. Thanks to container gardening, I found a wide range of plant species of any kind. I am very satisfied with the service I received. I believe VivaiPiante Bal to be the best plant nursery in the Pistoia province.